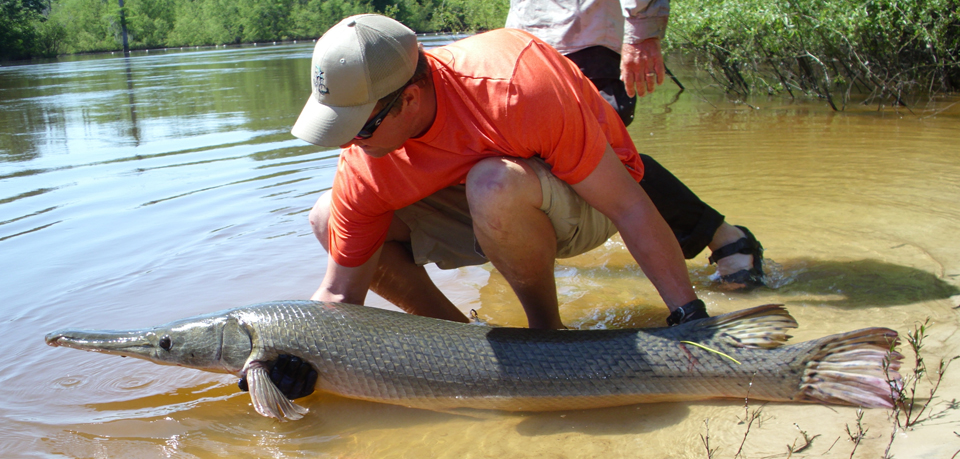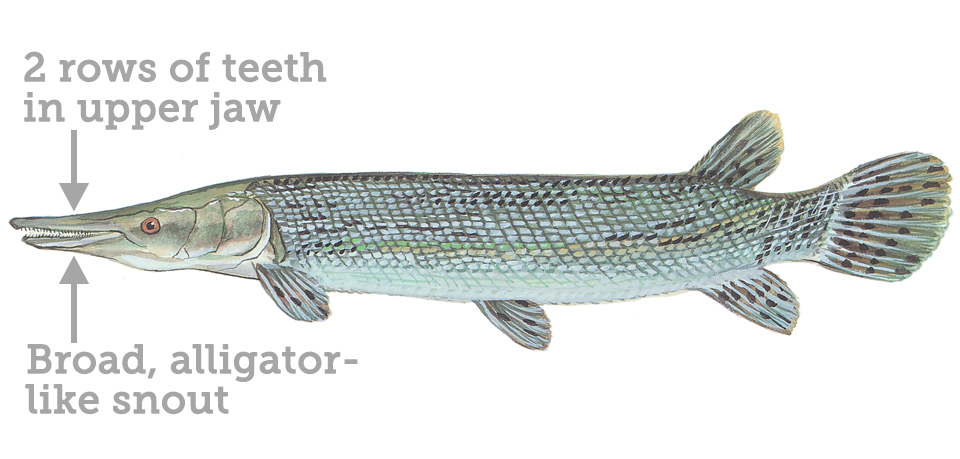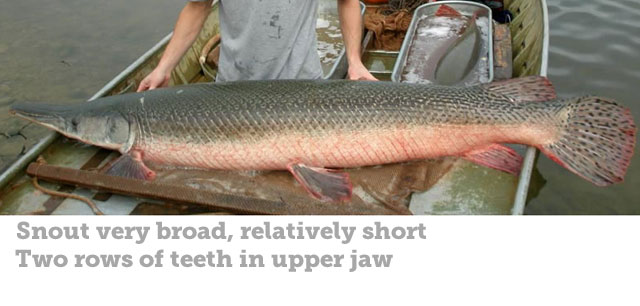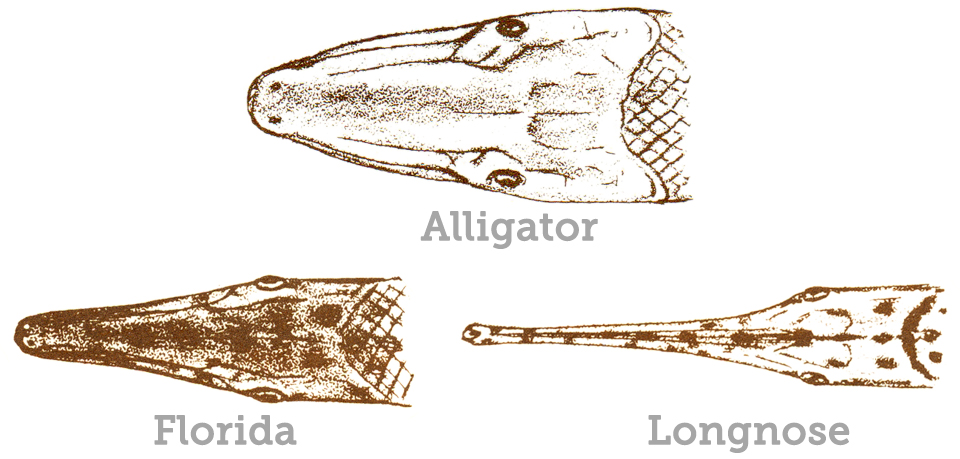 Gar, Alligator
Shape
Synonyms
Atractosteus spatula
Edibility
Horrible
Regulations
Notice to anglers: regulations on this page are location specific. Depending on your location, you could be in multiple regulation areas. To ensure you're looking at regulations based on your current location or latitude/longitude, Download the Fish Rules App and enable location services for the best and most accurate experience.

Download for Android

Download for iOS
Bag Limit 1

Additional Notes
No minimum size limit.
During May, fishing for, seeking, or taking alligator gar is prohibited in the portion of Lake Texoma within the boundaries of Hagerman National Wildlife Refuge and from the U.S. 377 bridge upstream to the IH 35 bridge.
Certain areas may be tempoprarily closed to Alligator Gar fishing when optimum spawning conditions occur. For details see tpwd.texas.gov.
For a list of official country and state regulations, visit here