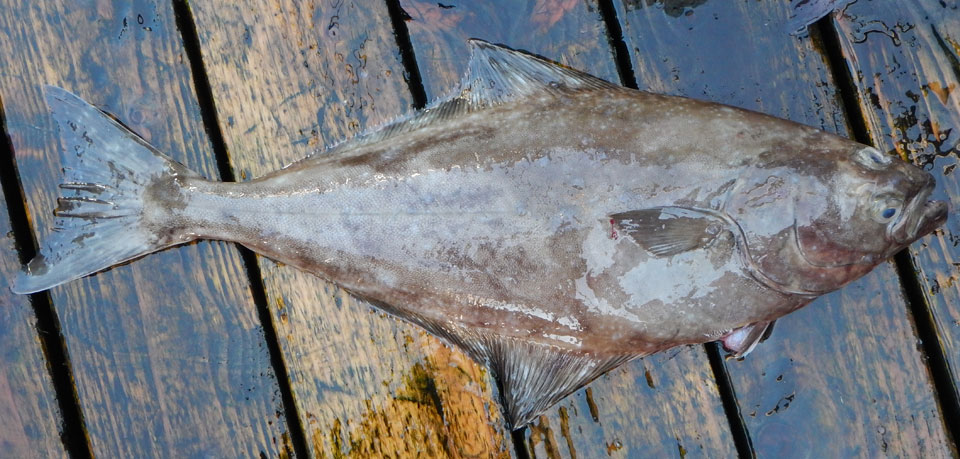 Halibut, Pacific
Shape
Synonyms
Hippoglossus stenolepis
Edibility
n/a
Regulations
Notice to anglers: regulations on this page are location specific. Depending on your location, you could be in multiple regulation areas. To ensure you're looking at regulations based on your current location or latitude/longitude, Download the Fish Rules App and enable location services for the best and most accurate experience.

Download for Android

Download for iOS
Bag Limit 1

Gear 1 Line 2 Hooks

Aggregate Information Name: Finfish (in CA) Limit: 20

Closed Seasons from November 1st, 2019 to April 30th, 2020
from November 1st, 2020 to April 30th, 2021


Additional Notes
No minimum size.
The 2019 recreational Pacific halibut fishery is scheduled to be open May 1 and remain open until October 31, or until the quota has been reached, whichever is earlier.
For up-to-date groundfish and Pacific halibut regulation information, call the CDFW Groundfish Hotline at 1-831-649-2801 or visit CA Fish & Wildlife Pacific Halibut Webpage
When angling, no more than one line with two hooks attached may be used.
A harpoon, gaff, or net may be used to assist in taking a Pacific halibut that has been legally caught by angling. See Section 28.95 for additional restrictions on the use of harpoons.
When filleting on a vessel, each fillet shall bear intact a one-inch square patch of skin. The fillets may be of any size.
For a list of official country and state regulations, visit here